RM Racing Group's Process
"There are very few places that you can go and change your life with one decision"
As soon as the catalogue is released Rod begins he first stage of assessing the pedigrees', evaluating the family's history, identifying patterns and compatibility of certain bloodlines and making note of features that we believe fit our criteria.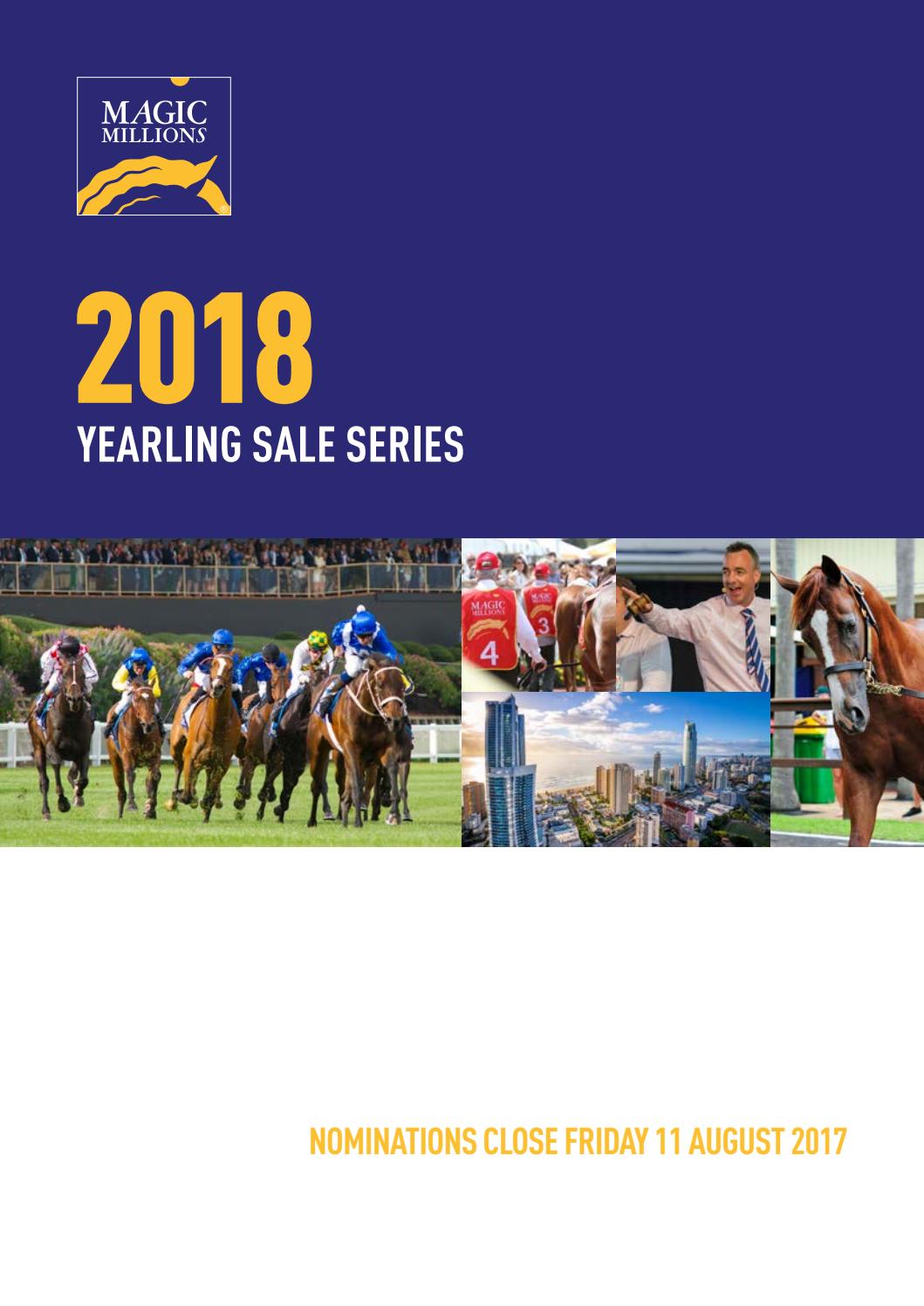 Step 2 - The farm inspection
With so many yearlings at the sales, time is crucial! One way to gain an insight into the development of the yearlings is to do on-farm assessments. Saving time, it allows us to get a gauge on the level of development and degree of athletism that is exhibited.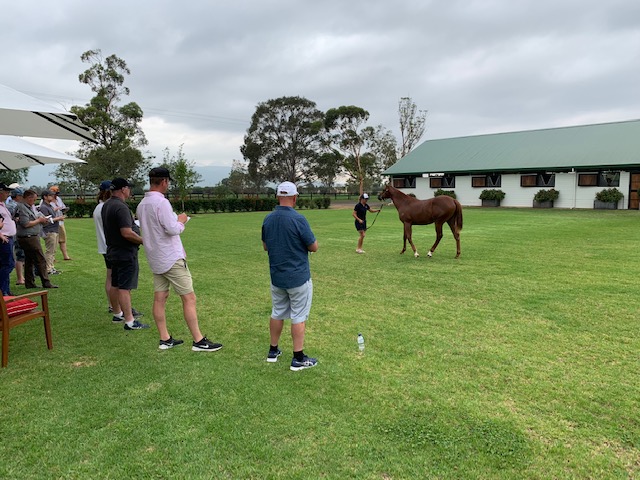 Step 3 - Pedigree Research & Sales History Assessment
Looking into the sales history of the dam/family we can get a guide on the potential prices for the yearlings to be offered. Knowing who paid what, when and where, is a very valuable piece of information. Another key element is that our racing form assessments also can add a vital dimension to understanding the catalogue page.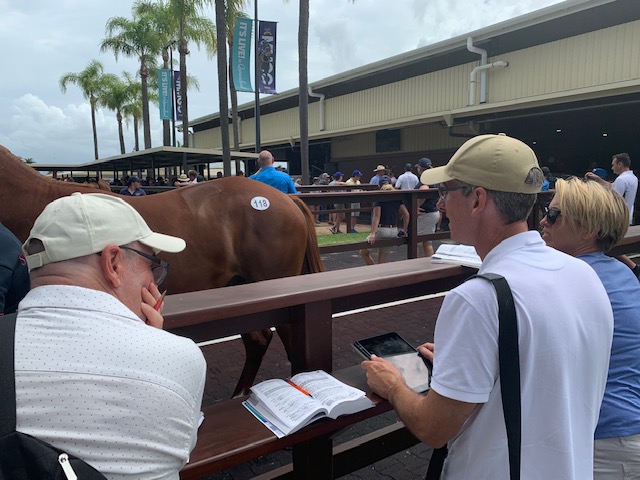 Step 4 - Yearling Inspections
Now that we have started to develop a feeling for the sale it is now time to start inspecting each lot to devise our shortlists. We start inspecting the yearlings 6-7 days before the sales commence, the goal here is to see as many in the catalogue as possible.
Our aim is 80/100 yearlings a day to be inspected that allows us to make comprehensive assessments and gradings.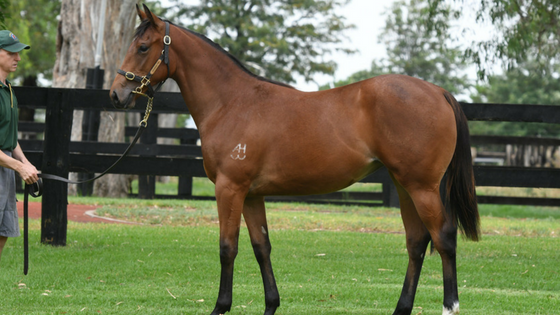 Step 5 - Initial Assessment
Our assessment is determined by three key measures:
Physical – Overall appearance, size, structure, action, an athletism.
Temperament - Attitude, behaviour and general awareness of the sales environment.
Presentation - The level of preparation, professionalism on the farm and how they are handled.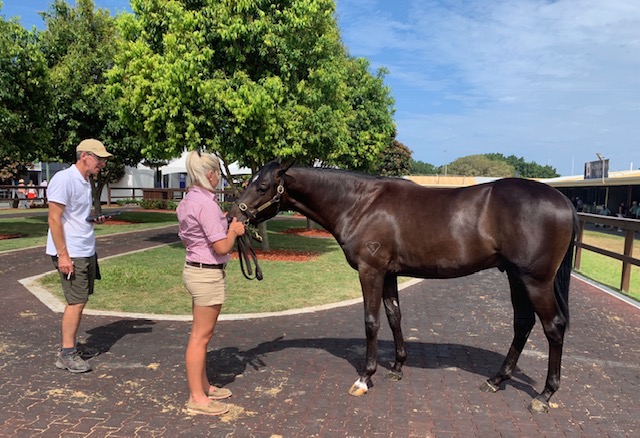 This is the process where we start to compile our gradings to identify our Top Lots, Seconds and even Value Lots.
Step 7 - Refinement Of The Process
Now, with the sales soon to commence we are starting the refinement stage of our system. Checking, reassessing and comparing yearlings that are in contention and potentially targeted by RM Racing Group.
This process of re-inspections can include upgrading of yearlings to a higher grade or even downgrading.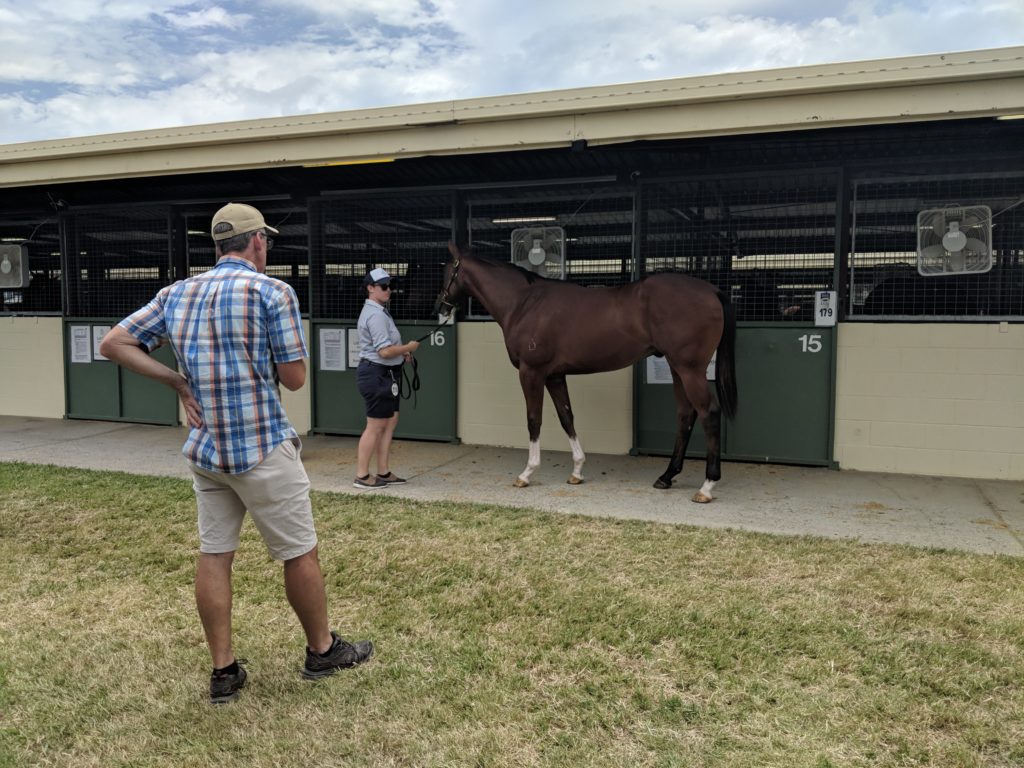 We believe that putting a price value on each yearling is imperative and communicating this evaluation to our clients ensures we are keeping in line with the value of the pedigree, the quality of the yearling and meeting our client's budgets and expectations.
The money must be spent wisely.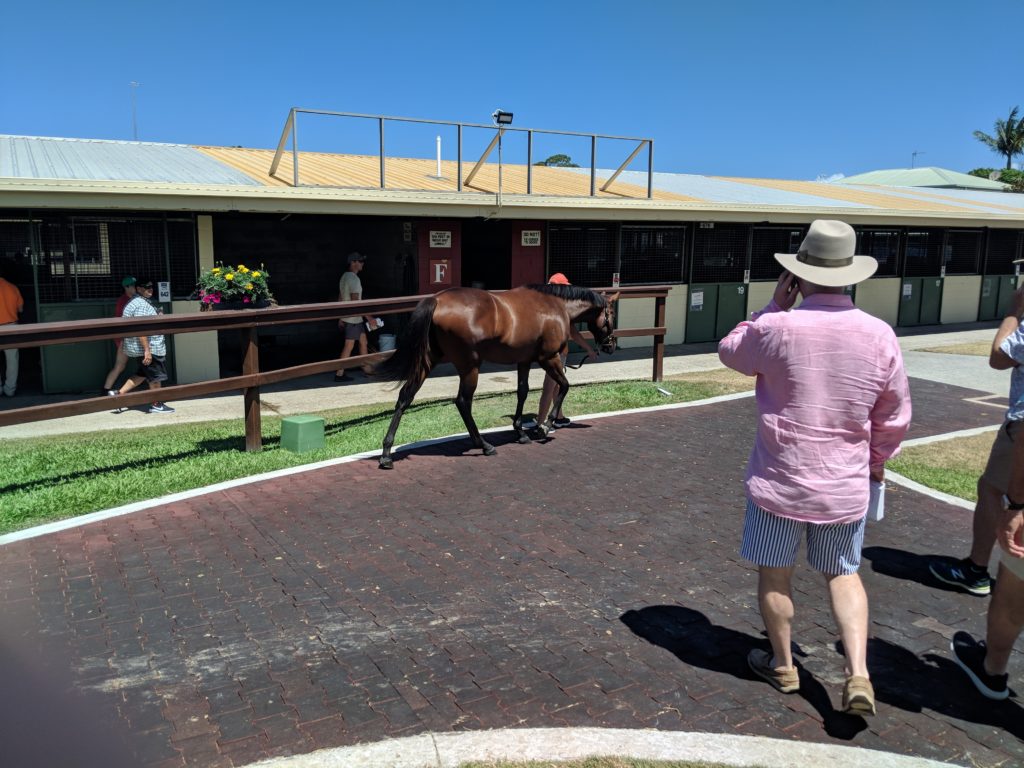 Step 9 - The Insurance (Vet Check)
Satisfied after multiple inspections with a clear direction to the yearlings to be targeted within budget. We now engage a professional and experienced veterinarian to complete a clinical inspection and review radiographic x-rays.
The results and feedback assists us with the final evaluation of the young equine athlete.
Step 10 - Bidding Process
Various strategies can be deployed here and this is the part where all the days of hard work aligns. You can put in all the hours and still walk away with ZERO purchases so making sure your strategy is right is PARAMOUNT. Being confident that we are on the right horse, after multiple inspections, vetting and being completely satisfied we have an equine athlete before our eyes we can bid with conviction.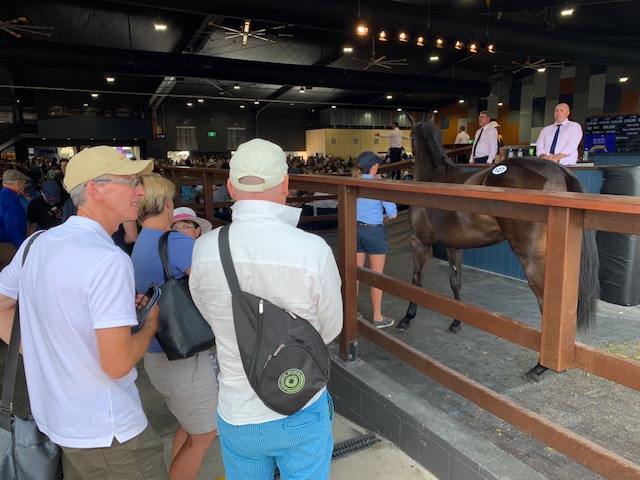 Start The Process With RM Racing Group Today